Press the sound button and listen to the beautiful sounds of spring, summer, autumn and winter!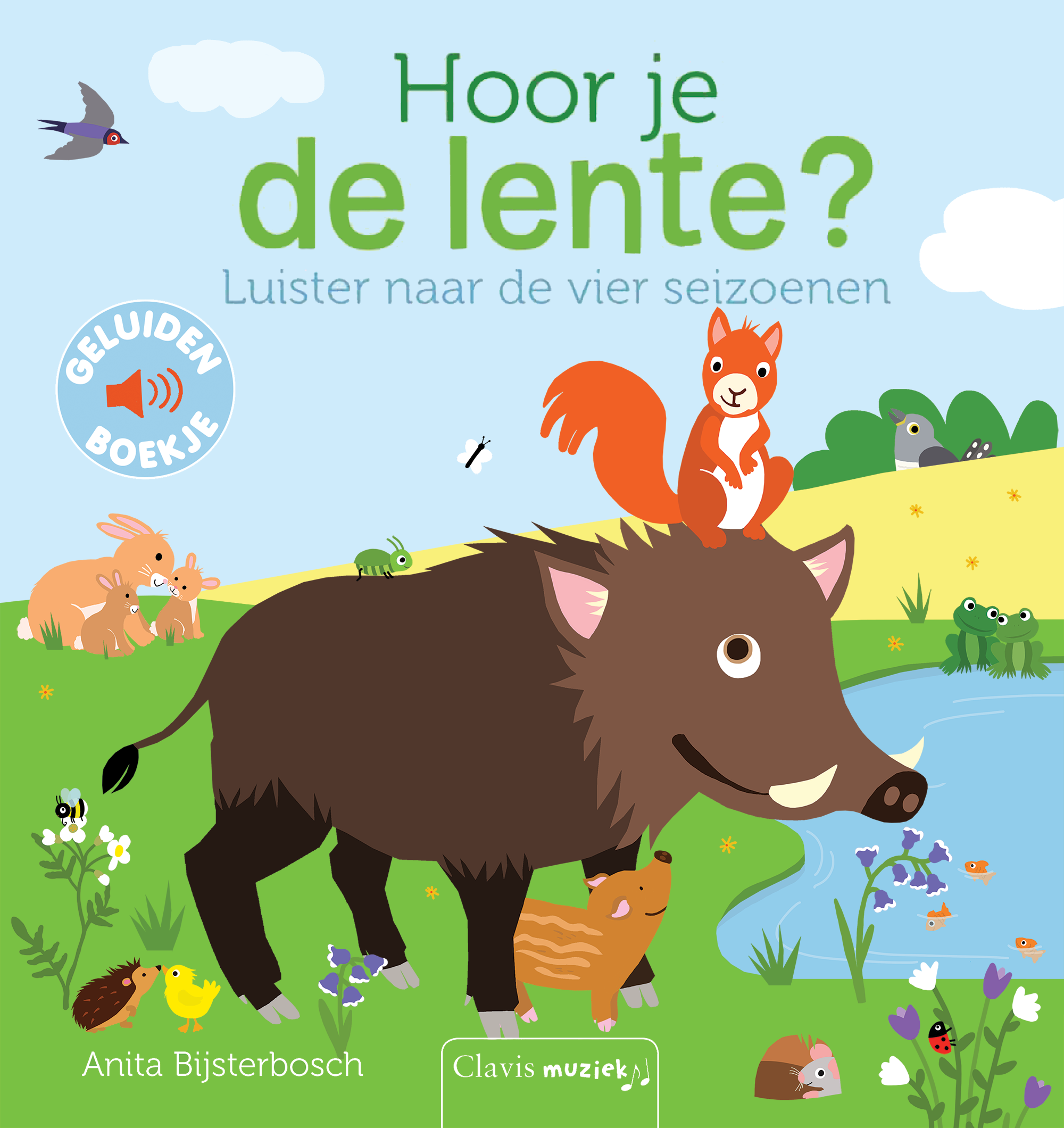 Title       : Hoor je de lente?
ISBN      : 9789044834536
Released: February 2019 by Clavis Publishers
Squirrel looks outside. He sees green leaves on the trees and beautiful flowers in the grass. It's spring. Squirrel hears the frogs croaking and the birds chirping. And he hears someone say: CUCKOO-CUCKOO. Who makes that strange sound?
A cheerful sound book about the wonders of nature and a hidden cuckoo.
For toddlers ages 24 months and up.