Children's Book Waar is mijn jasje?
Can you recognize animals by just their silhouette?
The animals in this book need your help! Will you help them to find their color back?
Turn the page and find out who they are! Lions, giraffes, cows or maybe ducks?
Two animal board books with black and white prints and color prints to stimulate visual development. For toddlers aged 12 months and up.
Title: 'Waar is mijn jasje?' (jungle animals and farm animals).
Released in Dutch: December 2016.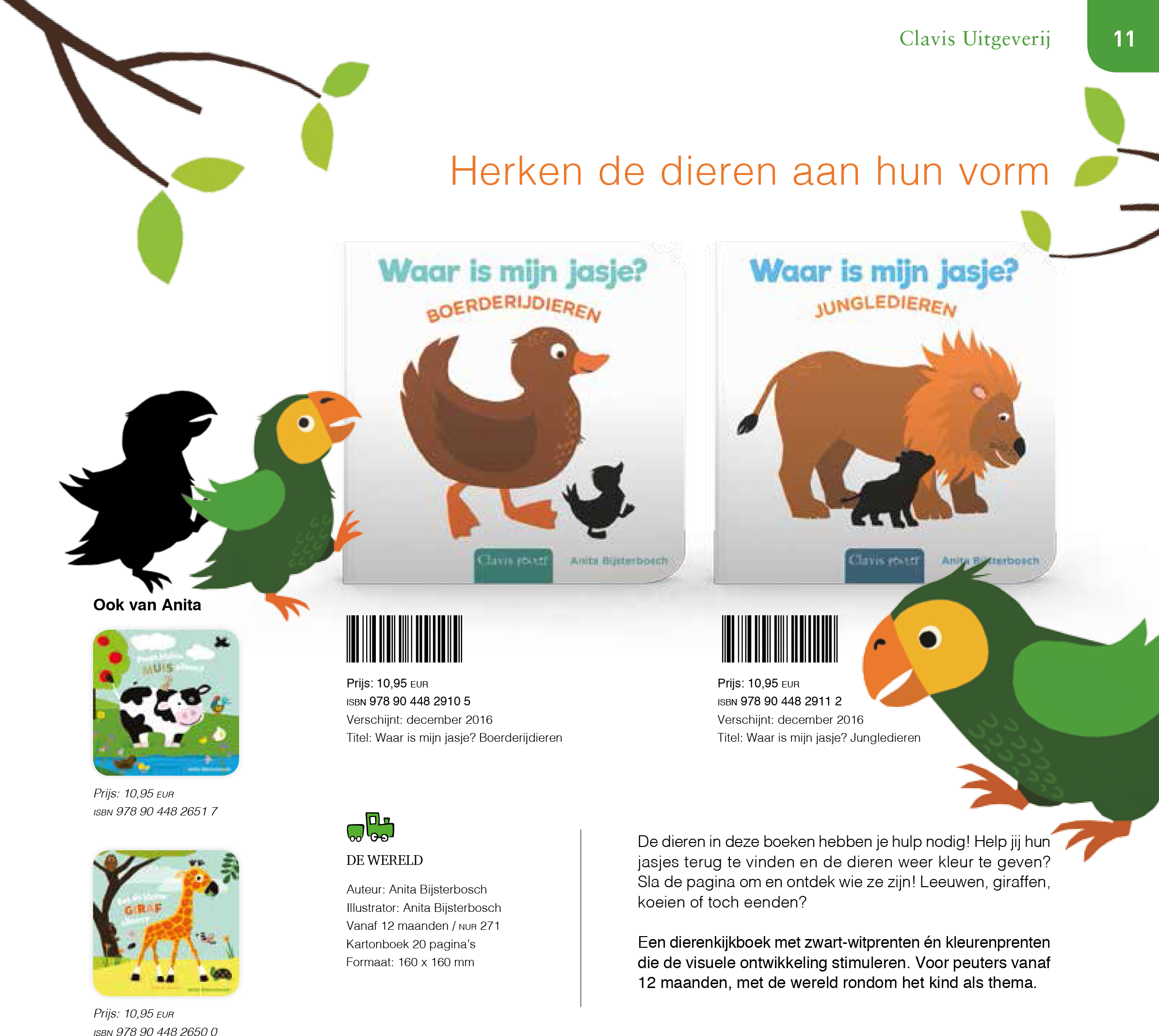 Children's Book Op naar kerst
Great Bear is carrying a glass christmas ball. Fluffy Raccoon has a christmas star. And strong Reindeer drags a whole Christmas tree! But where are the animals going?
A warm story about forest animals who want to celebrate Christmas together. For toddlers aged 24 months and up.