Exhibition and Workshop Kinderboekenweek 2013.
Actueel
Workshop WOESJ! in bibliotheek Twello
09 okt
Auteur en illustrator Anita Bijsterbosch staat klaar voor de start om voor te lezen uit haar boek WOESJ! en aansluitend een workshop voor kinderen van 3 t/m 5 jaar te geven.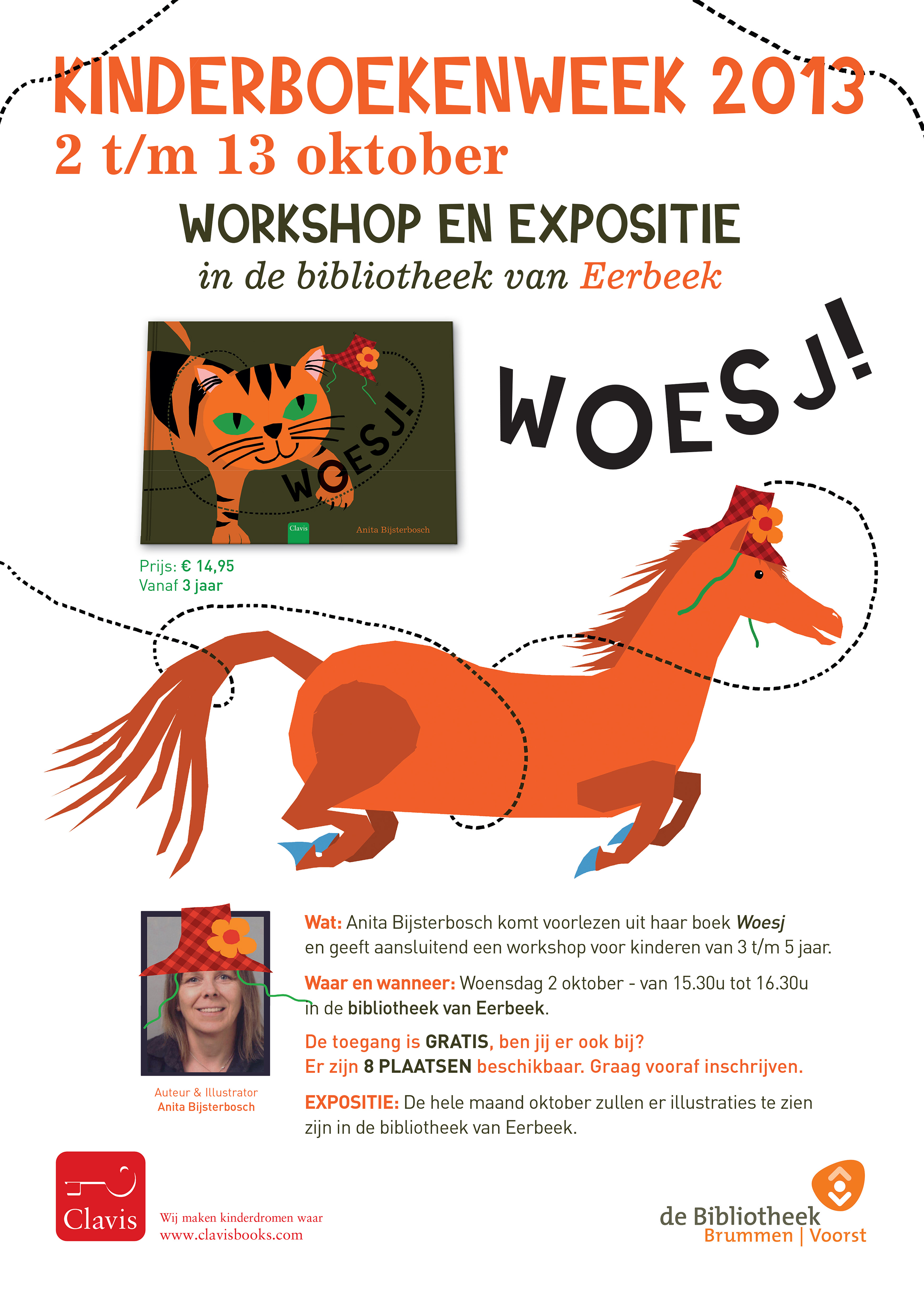 Het boek WOESJ vertelt van de wind die een hoed door de lucht blaast. Maar van wie is die hoed? De dieren die de hoed voorbij zien vliegen, willen hem allemaal wel houden: de poes, de haan, de koe, de slang……. maar ja… van wie is die hoed nu?
Aansluitend mogen de kinderen ook hun eigen lievelingsdier onder de hoed tekenen. Er zijn 8 plekken per vestiging plaatsen beschikbaar, graag vooraf inschrijven via info@bibliotheekbrummenvoorst.nl of opgeven aan de balie in de bibliotheek.
Tevens zal tijdens de hele maand oktober illustraties van Anita Bijsterbosch in alle bibliotheken te zien zijn.