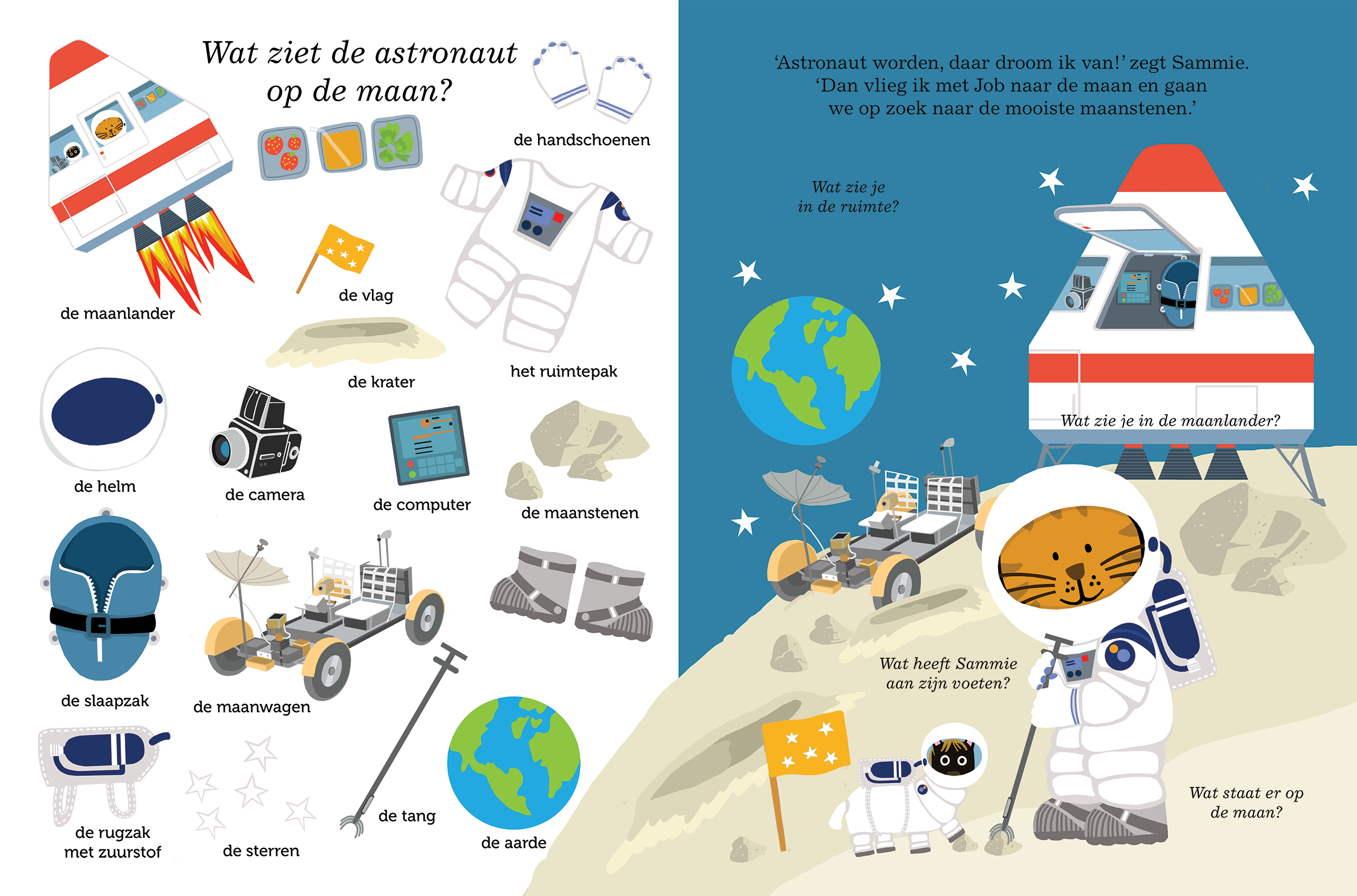 What do you see at the hairdresser? What belongs in a workplace? What do you recognize at the bakery? Sammy and Suzy are dreaming about growing up. What will they be? Every child loves to daydream about what they'll do when they grow up.
This picture book helps them put the correct terminology into those dreams. For curious little ones from 2.5 years and up.
| | |
| --- | --- |
| Title: | Het grote beroepenboek van Sammie en Suzie |
| Publisher: | Clavis Uitgeverij |
| ISBN: | 9789044843309 |
Translations
Che cosa farò da grande? Italy, Il Castello.
Norway, Cappelen Damm.
Hvad vil du være. Denmark, Turbine.
Belgium, Boektoppers VAN IN.