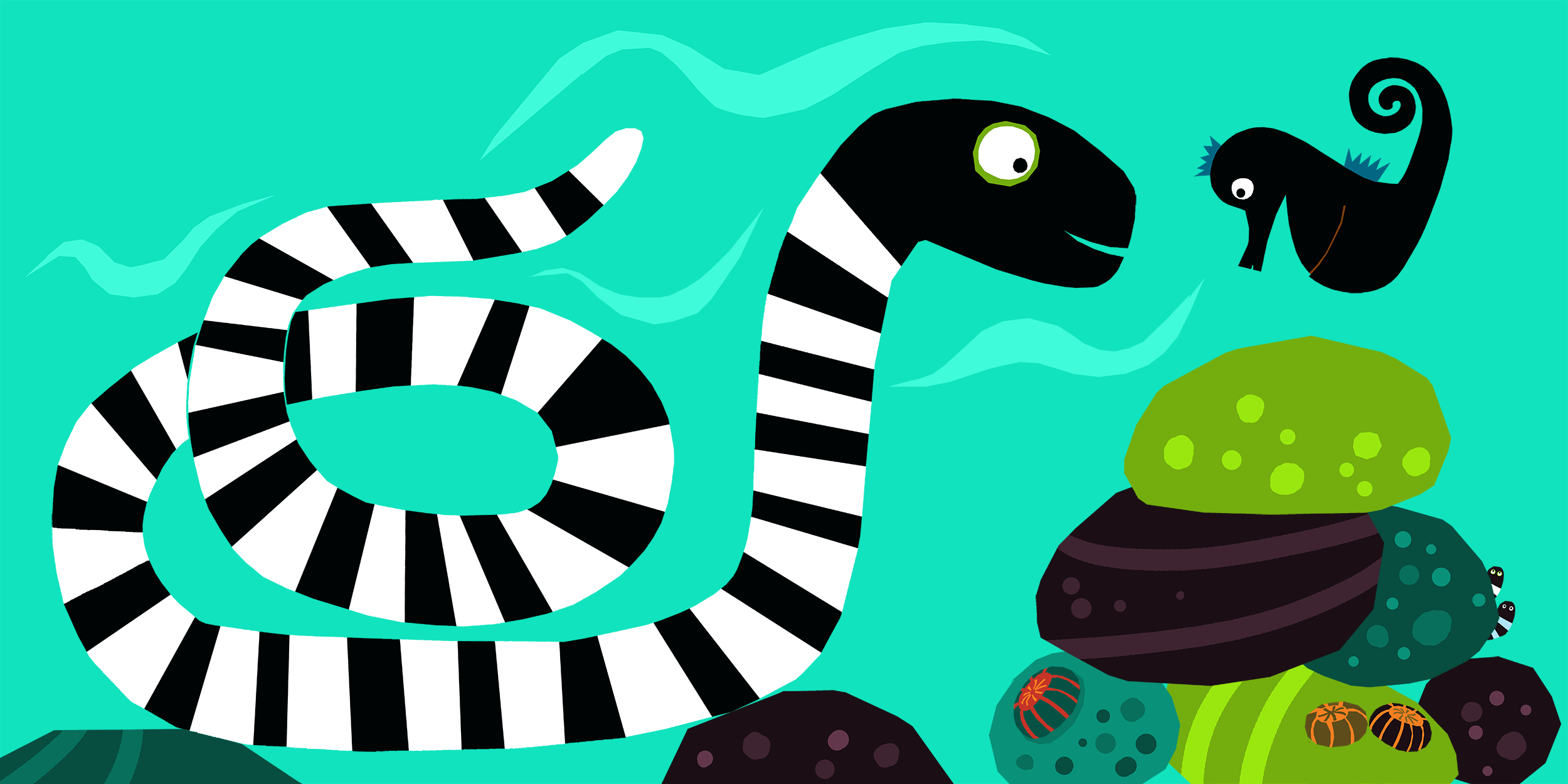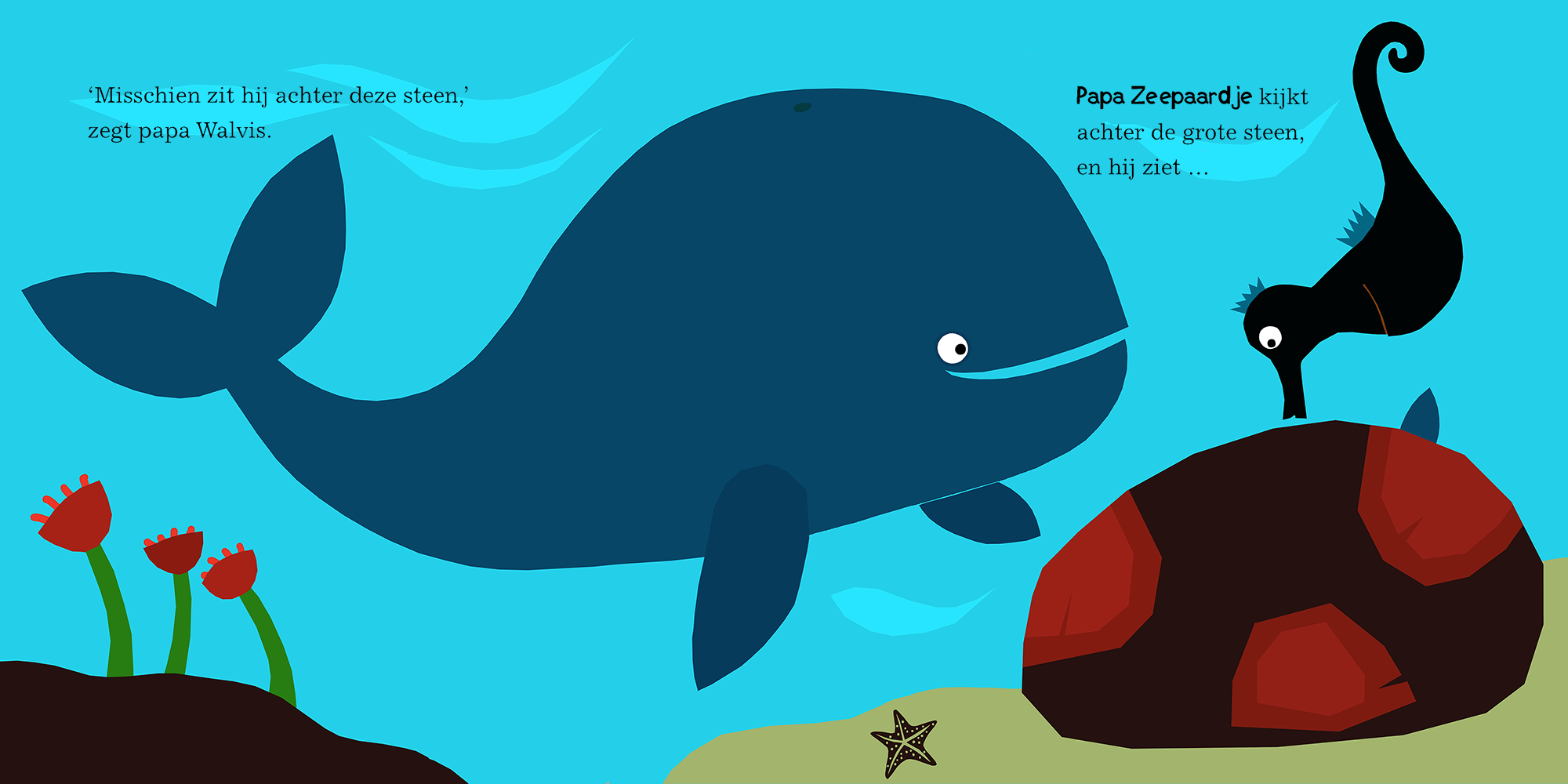 Winner "KIDDO Leespluim" January 2016.
Papa Seahorse has lost one of his baby seahorses. He looks behind the coral, inside the shell and under the rocks. But he just finds lots of other animals. Can you count them? And can you find the tenth baby seahorse?
A fun seek-and-count book about Papa Seahorse and his ten baby seahorses.
For toddlers ages 30 months and up, with a focus on the child's language development.
| | |
| --- | --- |
| Title: | De zoektocht van papa Zeepaardje |
| Publisher: | Clavis Uitgeverij |
| ISBN: | 9789044822809 |
Translations
Far Søhest på eftersøgning. Denmark, Turbine.
Papà ippocampo cerca il suo piccolo. Italy, Il Castello.
海马爸爸大搜索. China, Xi'an Qujiang Peihao.
海馬爸爸找寶寶. Taiwan, Love You Culture Publishing.
Papa Seahorse's Search. USA, Clavis Publishing.
Wo bist du, kleines Seepferdchen? Germany, J.P. Bachem.
Argentina, La Brujita de Papel.
Luxembourg, Kremart Edition S.à.r.l.
Gdzie jest konik morski? Poland, Adamada.
USA, Weigl Publishers Inc.
China, Shenzhen Bookin Imp&Exp Co.,Ltd.