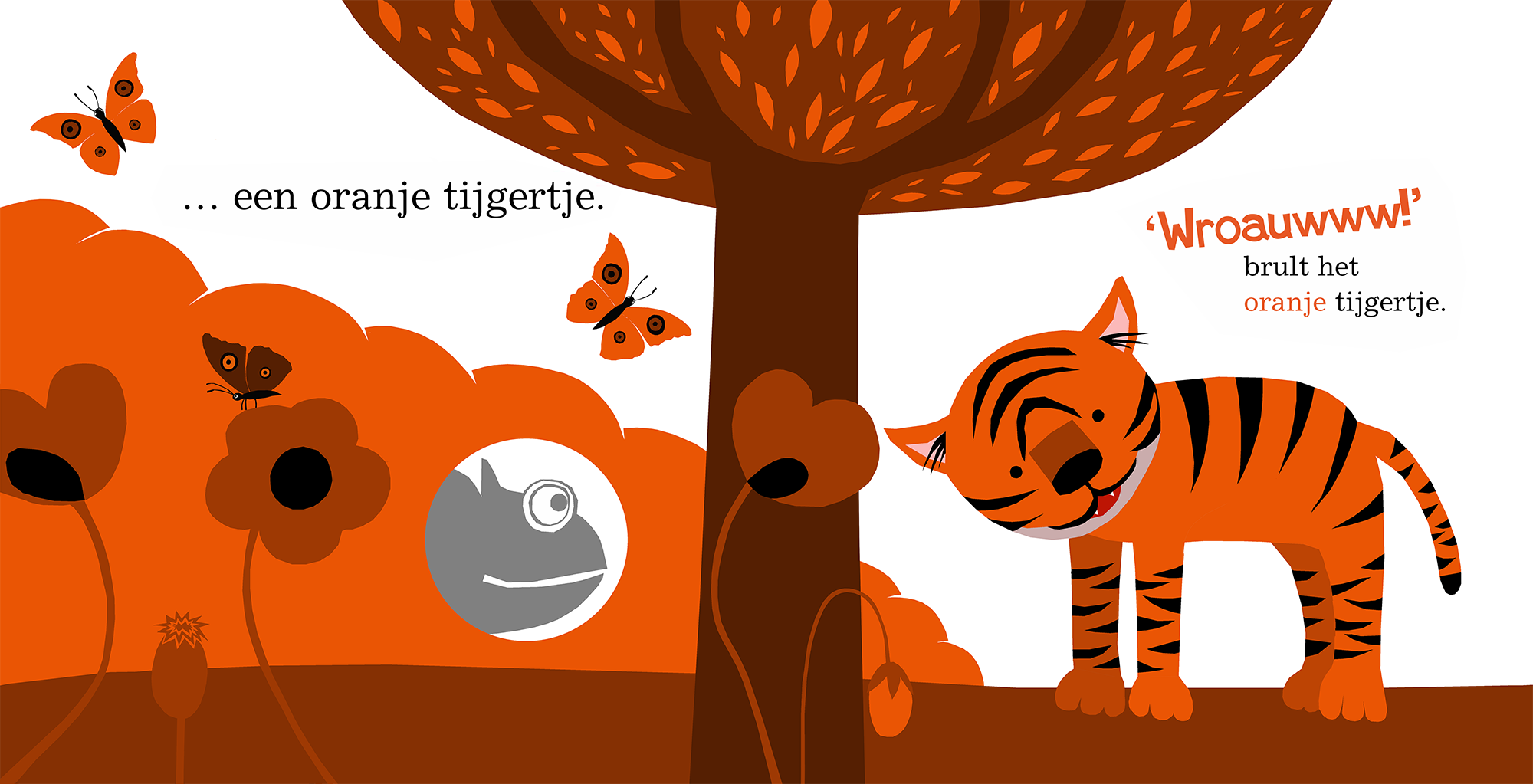 Chameleon thinks the world is black and white. But when he looks carefully he notices the world is filled with color. There are animals who are red, orange, yellow, green and purple. And the purple animal really turns Chameleon's world upside down…
A sweet, colorful story about the discoveries of a surprised chameleon.
For toddlers ages 30 months and up, with a focus on the child's language development.
Translations
Chameleon Sees Colors. USA, Clavis Publishing.
Kamæleon ser farver. Denmark, Turbine.
O Camaleão descobre as cores. Brazil, Brinque-Book.
Il piccolo Camaleonte ei colori. Italy, Il Castello.
我喜欢你的颜色. China, Xi'an Qujiang Peihao.
Ein Chamäleon sieht bunt! Germany, Aracari.
變色龍探索世界的顏色. Taiwan, Love You Culture Publishing.
Camaleón ve los colores. Argentina, La Brujita de Papel.
Korea, KIZM Education Group.
E-book. China, Hangzhou Redflowers Network Technology Co.
Chameleon Sees Colors. USA, Weigl Publishers Inc.
China, Shenzhen Bookin Imp&Exp Co.,Ltd.
Belgium, Boektoppers VAN-IN.
Japan, PIE International.