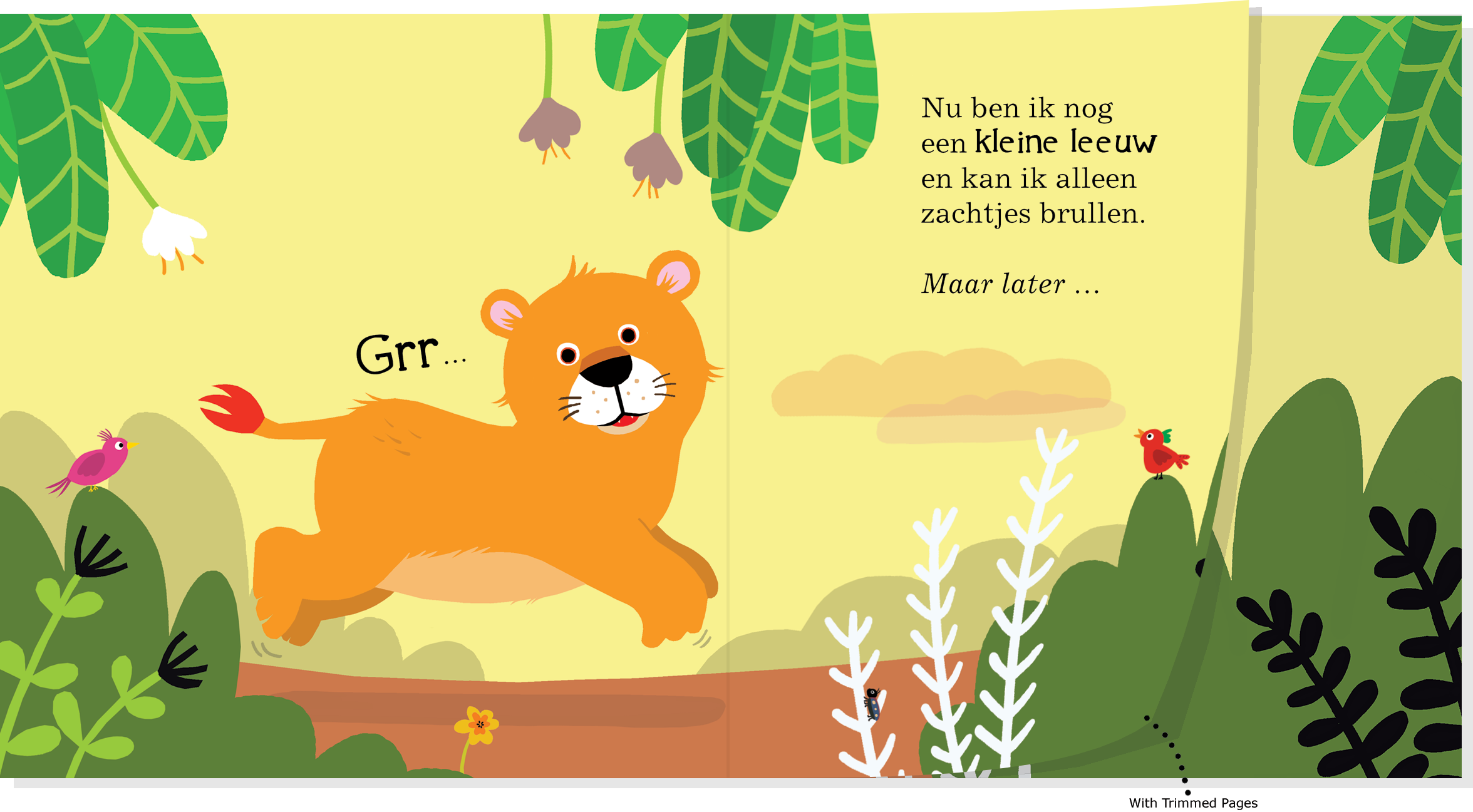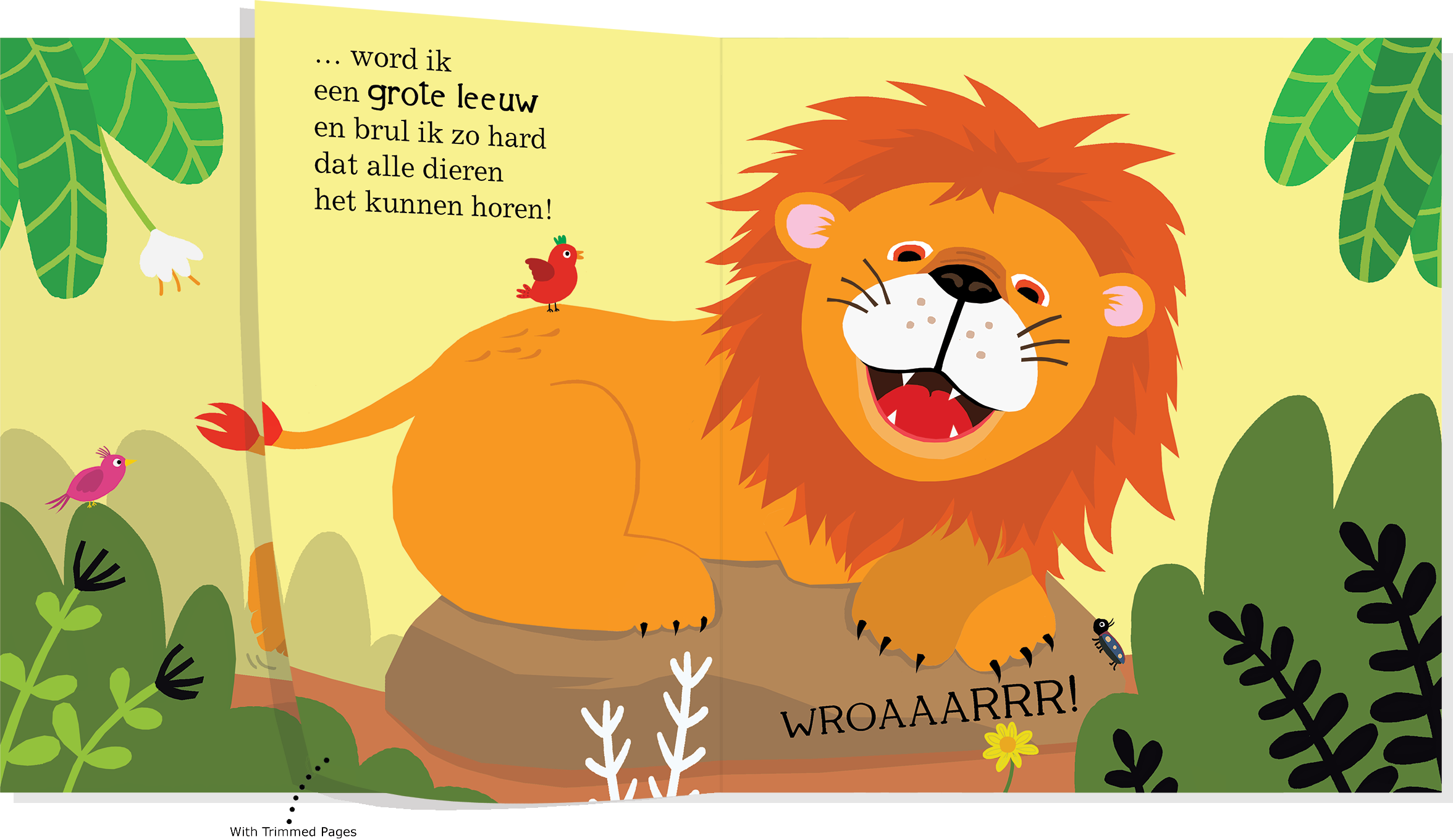 The young wild animals in this book are dreaming about the future… About the things they can do when they're grown up. They have big dreams! Read all about them.
An endearing picture book about little ones who long to be big and strong.
For toddlers ages 24 months and up, with a focus on the child's world.
| | |
| --- | --- |
| Title: | Als ik groot ben |
| Publisher: | Clavis Uitgeverij |
| ISBN: | 978 90 448 2813 9 |
Translations
Quando sarò grande... Italy, Il Castello.
Når jeg bliver stor. Denmark, Turbine.
Aber, wenn ich gross bin... Germany, J.P. Bachem.
China, Xi'an qujiang peihao.
When I Grow Up. USA, Clavis Publishers Inc.
好想快快長大. Taiwan, Complex Chinese, Pretty Smart Cultural & Creative.
Wann ech grouss sinn. Luxembourg, Kremart Edition S.à.r.l.
Korea, KIZM Education Group.
Handitzen naizenean. Basque Country, Elkar Argitaletxeak.
China, Shenzhen Bookin Imp&Exp Co.,Ltd.
Als ik groot ben (boek met naam). Netherlands, Your Surprise.
When I Grow Up (book with name). Netherlands, Your Surprise.